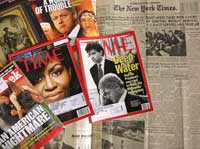 You can research internationally significant events, ideas, and knowledge using the collections at the National Library of Scotland.
Both our print and digital collections grow every year and reflect the diversity of world cultures.
Our strongest collections relate to:
North America
The British Commonwealth
Europe.
Consulting the material
You can search for details of items in our collections using Library Search and you can consult material in the Library's reading rooms.
Scottish connection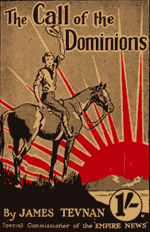 We are also interested in print and non-print material with a strong Scottish connection, for instance:
Books and periodicals with Scottish content published abroad
Novels, short stories, plays, and poetry by Scottish authors published abroad
International theses on Scottish subjects
Material on Scottish emigration
Collecting policy
Material about international topics published abroad and in the United Kingdom and Ireland comes to us by legal deposit, purchase, and donation.
The collections are developed in accordance with the Collection Development Policy document and in co-operation with other libraries and institutions.
How the collections developed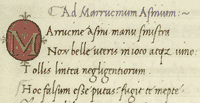 Poems of Catallus, an Italian
manuscript
Our holdings of international material have grown considerably since the Library's forerunner — the Advocates Library — obtained its first foreign books in the 1680s. The acquisition of special collections in the 18th and 19th centuries laid the foundation for present-day holdings.
Since the National Library's creation in 1925, we have acquired large quantities of international works, resulting in a wide-ranging and varied international collection.
Contact us
If you would like to know more about our international holdings, please ask a question online.