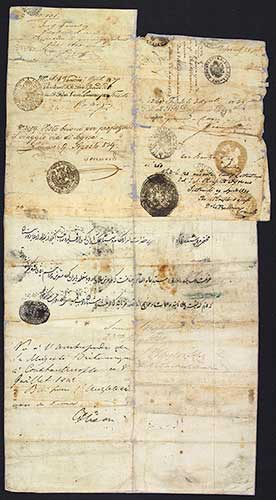 Sir Austen Henry Layard's passport for 1839-1842 [Library reference: MS.42345].
After five unhappy years working as a clerk in a solicitor's office in London, Austen Henry Layard left England.
This passport was issued to him for the journey.
Layard's travels took him through Europe and into Ottoman Turkey and from there around the Holy Land, Mesopotamia and Persia (modern day Palestine, Jordan, Iraq and Iran).
He had many adventures, including narrow escapes from malaria, bandits and hostile local tribes.