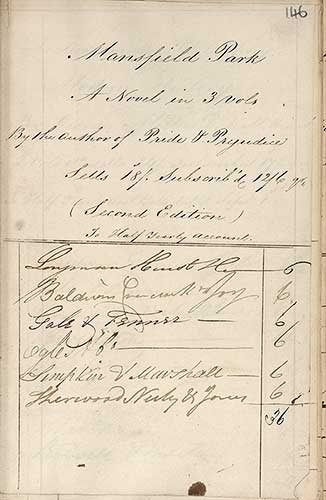 John Murray subscription book showing sales of 'Mansfield Park' [Libary reference: MS.42809.f.146]
John Murray published four of Jane Austen's novels.
The second edition of Austen's 'Mansfield Park' sold very badly at the trade sale, with only 36 copies being sold. As a consequence, John Murray had to reduce the trade price dramatically.