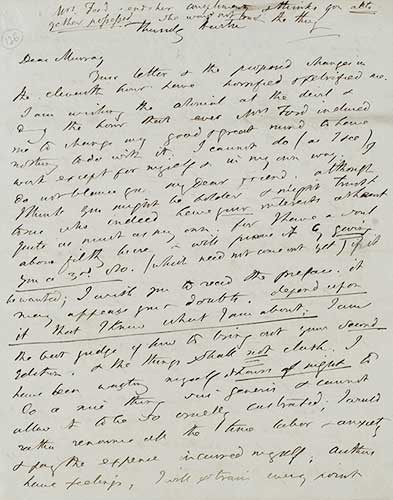 Letter from Richard Ford to John  Murray, 1846 [Library reference: MS.42226].
Richard Ford's lively and dramatic letters to John Murray II discuss the writing, suppression and eventual success of the 'Handbook for Travellers in Spain'.
In this letter, Ford is horrified at the extent of edits from Murray and calls him a 'matador of authors'.