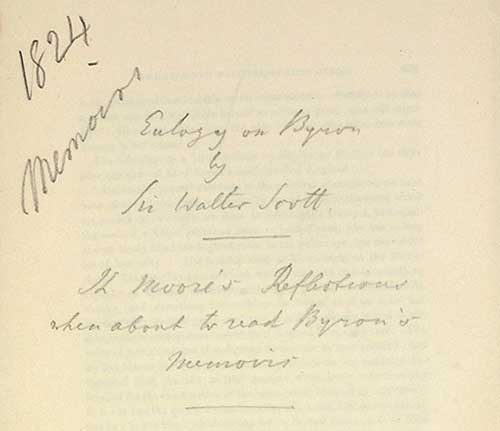 Sir Walter Scott's eulogy for Lord Byron, 1824 [Library reference: MS.43559].
Walter Scott first met Lord Byron at John Murray's house in Albemarle Street, London.
From this first meeting, they formed a great friendship which was to last until Byron's unexpected death in 1824.
In this eulogy in memory of his friend, Scott recognised that everyone has their faults, but insisted that Byron's genius should be remembered.