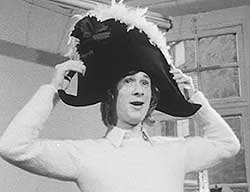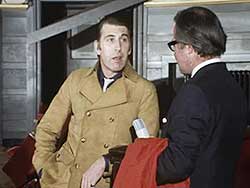 Films made for cinema and television present a broad picture of theatre in Scotland in the 20th century. A quick search of the Moving Image Archive catalogue reveals, for instance:
Some moving image material can only be viewed by appointment at our premises in Kelvin Hall, Glasgow.
This includes records relating to Repertory Theatre in Aberdeen, Dundee, Pitlochry, Eden Court (Inverness), The Byre Theatre (St Andrews).
There are also interviews with people behind the scenes and on stage — Billy Connolly in rehearsal for instance, and an interview with playwright John McGrath (7:84 Scotland) from 1984.
Contact the Moving Image Archive to find out if footage is available to view.
See also the Edinburgh Festival page.