Items from our collections were show to recognise the work and influences of Allan Ramsay, one of Scotland's most celebrated writers. The display ran from 18 February to 16 May 2020.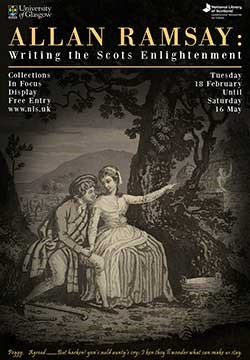 This display illustrated Allan Ramsay's talent for verse and drama and his influence in reviving the Scots language. His passion for theatre and music and his relationship with his son, were other themes the display explored.
Ramsay's life and work
Allan Ramsay (1684-1758) was born at Leadhills, Lanarkshire, where he became interested in Scottish folklore and poetry. In his late teens, he moved to Edinburgh where he initially made a living as a wigmaker. He went on to establish a flourishing career as a verse-maker, and to gain notoriety as an influential contributor to the Scottish Enlightenment.
Visitors to the display can view important items charting aspects of Ramsay's life and work, including manuscripts, rare printed works, musical scores and letters. Here are some examples: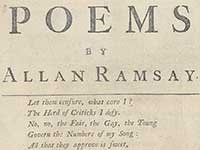 Published poetry
Ramsay's poems had mass appeal and in 1721 his first collection of poems was published in Edinburgh.
Reviving the Scots language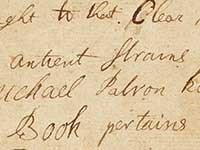 Pre-17th-century Scots poems inspired Ramsay to write in Scots and keep the language alive.
More about the Bannatyne manuscript of Scots poems.
Works set to music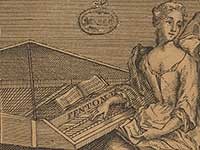 Musical interpretations of Ramsay's work by Edinburgh musicians increased their popularity and entertainment value.
More about Ramsay's music song book.
Successful drama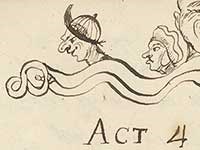 A pastoral play set in the Scottish landscape was very popular and became Ramsay's best-known work.
More about 'The Gentle Shepherd' drama.
Defending the theatre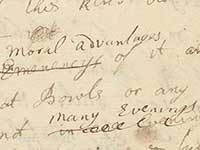 Despite opposition, Ramsay developed a theatre in Edinburgh, and voiced his opinions on the various benefits of the stage.
More about Ramsay's letter defending the theatre.
Supportive father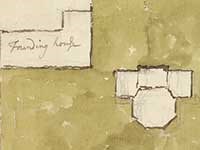 Ramsay helped provide for his family by building a home in Edinburgh which his son would later inherit.
More about plan of 'Goose-pie' house.
Both Allan Ramsay (1684-1758) and his son of the same name (1713 -1784) made notable contributions to the Scottish Enlightenment.
Our 'Northern Lights' exhibition explores the Scottish Enlightenment through a number of themes including art and architecture and language and literature.
Additional