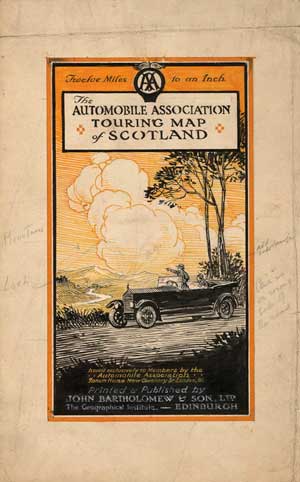 Cover for the Automobile Association's 'Touring map of Scotland' from 1927. © Permission of Collins Bartholomew
If you look closely at the cover of this Bartholomew map you can see pencil annotations in the margin. They suggest changes such as 'mountains' and 'car is on wrong side of the road'.
This map cover was included in the Bartholomew exhibition, which ran at the National Library of Scotland from 7 December 2012 to 7 May 2013.