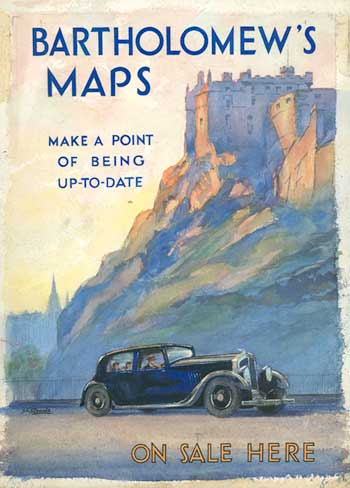 Advertising poster for Bartholomew's maps, from the 1930s. © Permission Collins Bartholomew
This colourful and beautiful advertising poster, featuring Edinburgh Castle, is typical of the 1930s aesthetic.
Bartholomew often used external studios to produce these posters. One of their favoured artists was J G Rennie, who painted the scene shown here.
A selection of 1930s advertising posters was on show in the Bartholomew exhibition, which ran at the National Library of Scotland from 7 December 2012 to 7 May 2013.