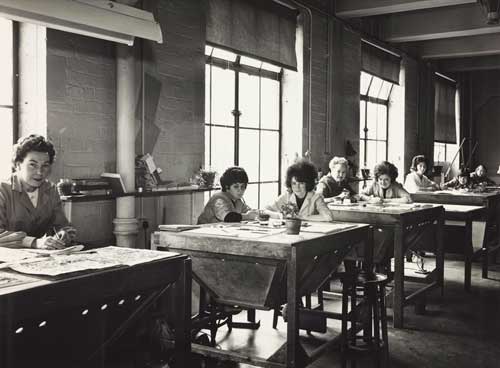 Bartholomew's colourists in the 1960s. © Permission of Collins Bartholomew
The women in the photo were working on tables lit from below, which helped them to see what they were doing.
Colourists, along with litho writers, were responsible for ensuring each colour or place name was in the right place on the finished map.
This photo featured in the Bartholomew exhibition, which ran at the National Library of Scotland from 7 December 2012 to 7 May 2013.