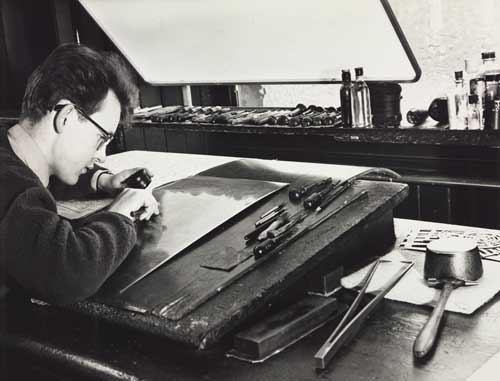 A Bartholomew engraver, 1960s. © Permission of Collins Bartholomew
This photograph shows Bert Brennan revising the copperplate for one of Bartholomew's half-inch maps. To his left you can see the amended half-inch sheet, sent to Bert from the draughtsmen.
Bert would apply these changes to the copperplate using a vast array of tools, many of which you can see placed neatly around his desk.
The maps engraving process was one aspect of the Bartholomew exhibition, which ran at the National Library of Scotland from 7 December 2012 to 7 May 2013.