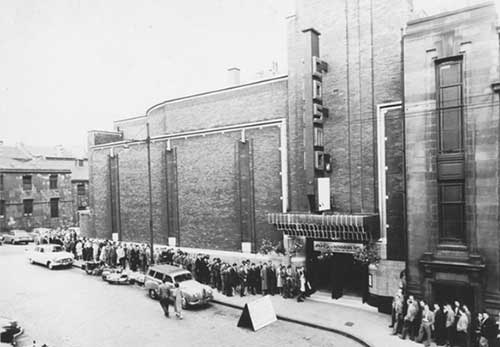 Queues outside the Cosmo Cinema in Glasgow to see 'Jazz on a summer's day', sometime around 1960.
The Cosmo opened in 1939, with seating for 850 people. Since 1974, it has been thriving as Glasgow Film Theatre, a two-screen venue that hosts annual film festivals.
Films, annuals, posters, photos and much more were on show in 'Going to the pictures', our exhibition on cinema-going in Scotland, which ran at the National Library of Scotland from 15 June to 28 October 2012.