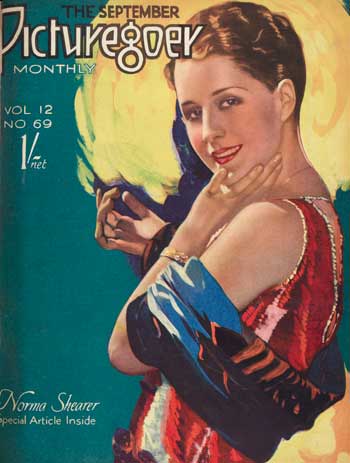 'Picturegoer' magazine featured Norma Shearer on the cover of the September 1926 issue.
In 1843 James Shearer boarded a ship in Wick, Caithness, and headed for Canada.
A century later, Norma, his granddaughter — the epitome of gracious screen glamour — retired from the cinema.
By 1926, when 'Picturegoer' ran a special article about her, she was an ambitious star at MGM. Known by some as 'the First Lady of MGM', she won an Oscar for 'The divorcee' in 1930.
During her career, Norma turned down the part of Scarlett O'Hara in 'Gone with the wind' and the title role in 'Mrs Miniver'.
Films, annuals, posters, photos and much more were on show in 'Going to the pictures', our exhibition on cinema-going in Scotland, which ran at the National Library of Scotland from 15 June to 28 October 2012.