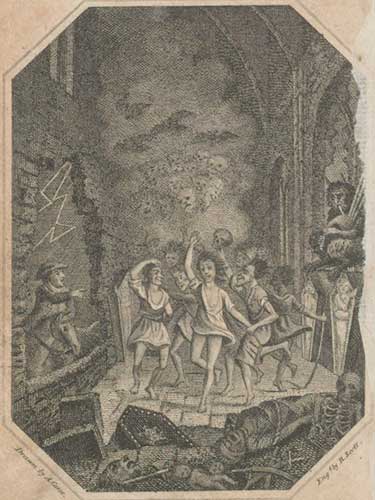 Engraving of  'Tam o' Shanter', from 'Poems by Robert Burns' (Edinburgh: Oliver & Co, 1801). [Library shelfmark: ABS.1.81.94]
Alexander Carse engraved this scene in 'Tam o' Shanter' where Tam watches the warlocks and witches dancing in Alloway Kirk.
Oliver & Co's 1801 edition of Robert Burns's poems was the first to include illustrations for 'Tam'.