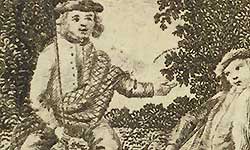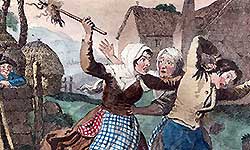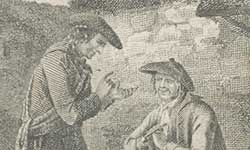 Allan Ramsay's poem 'The Gentle Shepherd' was first published in 1725.
It was not until the end of the 18th century, however, that illustrated editions began to be produced in Scotland.
Ramsey (1685-1758) based his 'pastoral comedy' on the lives of people in the farming community in the Pentland Hills near Edinburgh.
Key scenes provided inspiration for several Scottish illustrated editions.