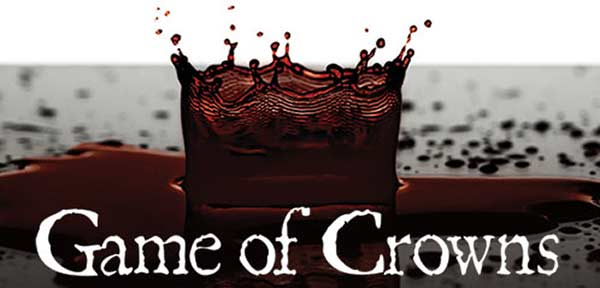 Treachery, power struggles, royal in-fighting and religious wrangling were all reflected in the 'Game of Crowns' exhibition at the National Library of Scotland. The exhibition told the story of the 1715 Jacobite rising as the 300th anniversary approached.
Ran from 10 December 2014 to 10 May 2015.
Leading characters in the power game
After 1688, with a court in London and a Stuart court in France, politicians and European states began a game of position, preference and power.
The House of Stuart
James VII of Scotland

James VII succeeded his brother, Charles II, as king in 1685. His Catholicism led to him being deposed in 1688, when William of Orange invaded, and he fled to France. An attempt in 1690 to regain the throne failed, and he remained in exile. More about James VII



---
James VIII

James VIII, son of James VII, grew up in France and was recognised by Louis XIV of France as king of England, Scotland and Ireland. In 1715, with the rising under way, he declared himself to be the lawful king.  More about James VIII




---
The House of Orange
William and Mary

Mary, the eldest daughter of James VII, was raised Protestant. She married her cousin William, Prince of Orange, in 1677. William invaded England in 1688. He and Mary ruled in a dual monarchy. More about William and Mary


Anne

Anne, the younger daughter of James VII, grew up with a strong Protestant faith. After numerous pregnancies, she died childless in 1701, but not before securing the succession on the House of Hanover. More about Anne


---
The House of Hanover
George I

George was born at Hanover to Ernst August of Brunswick-Lüneburg and Sophia, the granddaughter of James VI. Sophia died less than two months before Queen Anne and so her son George inaugurated the Hanoverian dynasty in 1714. More about George I


---
'Games of Crowns' explained a turbulent period of British history through its major characters and documents.
George I was chosen to rule over Britain in preference to James Edward Stuart, who many saw as the rightful heir to the throne. Large parts of Scotland remained sympathetic to the Jacobite cause, and the fuse for the uprising was lit in 1714 when sympathisers in England and Scotland rallied together.
The closing section of the exhibition took the story right up to the second Jacobite uprising of 1745, when James's son, Bonnie Prince Charlie, repeated his father's attempt to win back the crown.
Glencoe massacre order
Key exhibits from the National Library's collections included:
One of the most chilling documents in the entire annals of Scottish history: the original handwritten order for the massacre of Glencoe
Original letters from central figures, along with contemporary manuscripts, books, maps, portraits and songs.
Featured in the exhibition were generous loans by Her Majesty the Queen from the Royal Archives, and by the National Museums of Scotland, National Records of Scotland and Scottish National Portrait Gallery.
Activities
Visitors enjoyed some fun elements, as they:
Deciphered coded letters
Played a 'Top Trumps' card game featuring the key figures in the story.
They could also listen to recordings of Scots of Jacobite and Government songs by folk singer Sheena Wellington.