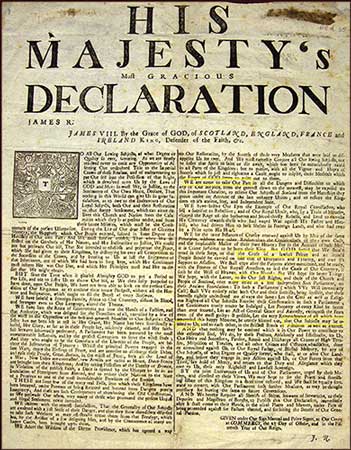 James landing in Scotland at Peterhead in 1715.
With the 1715 rising under way, James VIII declares himself to be the lawful king and states his readiness to reclaim his crown.
He highlights the foreign nature of the House of Hanover and encourages support in Scotland with a claim he will restore the country to its independent state.