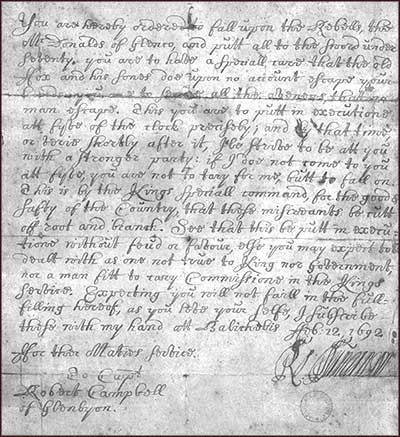 The order for the massacre of the MacDonalds at Glencoe, 1692.
This document contains the order for one of the most infamous acts in Scotland's history — the massacre in Glencoe.
In 1692, government troops, loyal to King William, killed 38 MacDonalds, after having accepted the hospitality of the men they would murder. Forty women and children died of exposure after their homes were burned.