A journey through maps
'You are Here' was an exhibition that challenged what we know about maps, how they are made and how we understand them.
Ran from 22 July 2016 until 17 April 2017.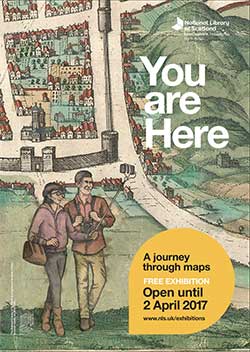 The National Library of Scotland's exhibition demonstrated the versatility and beauty of maps, and the skill of the cartographers who created them.
Maps are everywhere: on our phones, in our cars, on walls, bus stops and adverts. But how much do we really know about them?
'You are Here' explored our world through maps, asking questions about how maps are made and how we understand them.
Zooming out
Exhibition visitors could wander through the maps on display, zooming out from the Library itself, to view the whole world.
'You are here' included one of the finest plans of Edinburgh, the first map of Scotland, as well as railway, fishing and schoolroom maps. You could explore:
Maps questions answered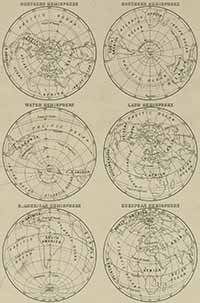 Drawn from our collection of more than two million maps and atlases, together the maps in the exhibition explored the answers to common questions:
Maps glossary
Many words are required to describe features, methods and skills used in reading maps and mapmaking.
You can learn about cartographic words and their meanings in our maps glossary.
Exhibition highlights
A wide range of amazing maps were on display in 'You are Here', including:
Visitors could also see one of the largest and most splendid atlases ever made — the Blaeu Atlas Maior.
Visitors to the exhibition could: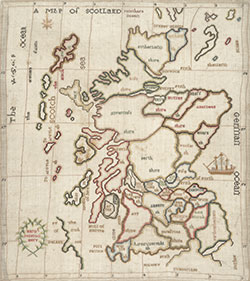 Additional