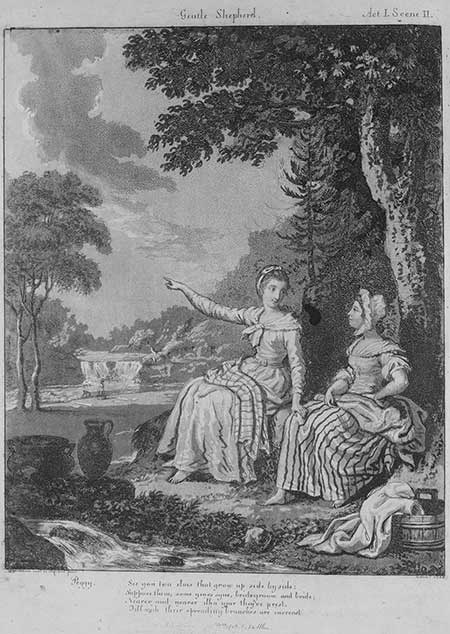 Illustration of 'The Gentle Shepherd', published by Foulis Press, 1788 [Library reference: H.S.231].
The Foulis Press produced an edition of Allan Ramsay's 1725 pastoral comedy 'The Gentle Shepherd' which was illustrated by David Allan.
A previous pupil of the Foulis Academy, David Allan (1744-1796) had painted works with classical subjects but is best remembered for his scenes of ordinary life.
Read more about illustrations of 'The Gentle Shepherd' in our 'Illustrating Scottish poems' treasures display pages.