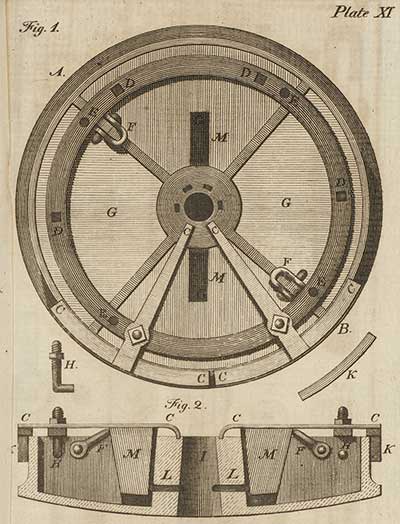 Directions for Erecting and Working the Newly-invented Steam Engines, 1780 [Library shelfmark: AB.1.82.67].
James Watt (1736-1819) began his career in 1756 as a maker of mathematical instruments for the University of Glasgow.
At the university, he carried out research on the steam engine and discovered a way of improving the efficiency of the Newcomen steam engine in use at the time.
He invented a chamber, separate to the main engine which could condense steam without causing the rest of the engine to cool down.
Having patented his design, he set up a business with partner Matthew Boulton to manufacture the new types of engine.
Boulton and Watt produced this practical guide to the steam engine. It contains information on everything from building the engine house to the correct amount of tallow to use to grease the pistons.
Read more about James Watt in our Science Hall of Fame digital resource.