10 emerging writers were commissioned to write on the theme of 'my experience of 2020'. Read their brilliant responses here.
Find out more in the introduction to Fresh Ink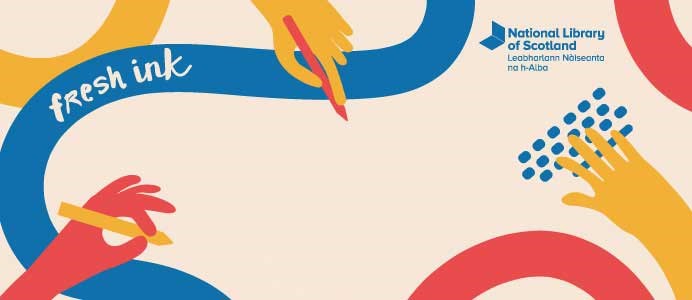 Some of these works contain explicit content and language, and material such as (but not limited to): death by suicide; hate crimes; racism; self-harm; grief; and isolation, which some readers may find distressing or triggering. Views and opinions expressed in these works are those of the respective author of each work and are not the views or opinions of the Library.
Each work is copyright of the author(s) of that work, unless otherwise indicated. Some works include material protected by third-party copyright. Works may not be reproduced or re-used, except if permitted under 'exceptions to copyright' or with the permission of the copyright owner(s). For more information, see our copyright page.
In conversation
All 10 of the artists featured here will discuss their works and experiences with writer Nadine Aisha Jassat on Thursday 15 July. Book now for our free Fresh Ink online event