About Jude Reid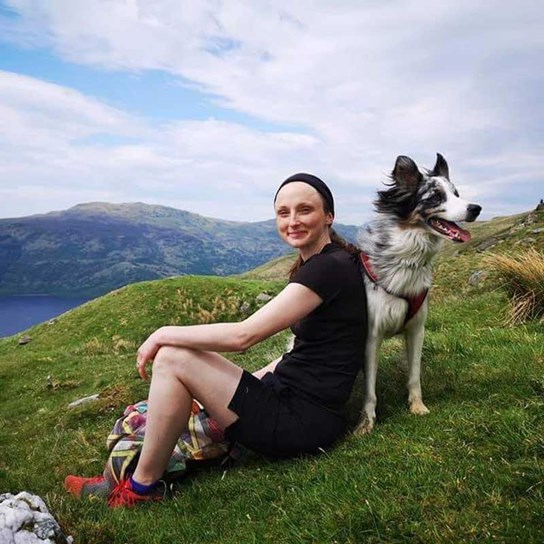 Jude lives in Glasgow with her husband, two daughters, dog, cat and rabbits, and writes dark stories in the gaps between work as a surgeon and wrangling her menagerie.
Her short fiction has been published in numerous anthologies including 'Haunted Voices: An Anthology of Scottish Gothic Storytelling', 'Places We Fear To Tread' (Cemetery Gates Media) and 'The Corona Book of Ghost Stories'. She is currently working on her first novel.
Photo © Rhiannon Swan-Price.
Jude's comments
'Working as a doctor, one of the things I remember from early in the pandemic was the realisation of how helpless we all were. We had nothing beyond "best supportive care" — oxygen, fluids and respiratory support. I started thinking about how doctors must have felt in earlier times, able to diagnose disease but often powerless to affect its course. Writing about my experience as fiction in a historical setting gave me some extra distance to explore emotions that were otherwise too raw to properly articulate: mostly the guilt, the fear and the desperate sadness of it all.'
Nadine Aisha Jassat's comments
Poet, writer and creative practitioner Nadine Aisha Jassat led the Fresh Ink initiative. She writes about Jude's commission:
'I couldn't put Jude Reid's "Magpie" down. This story is a page turning journey through history, framed by three pandemics. A perfectly balanced tale, told from a writer working within the health service during the pandemic whose pen takes us out of time through history, and out of reality into the ethereal. Reading Jude's writing, I feel confident that we are holding a piece of work here that not only captures a writer's experience of 2020, but also holds a place in the journey of a writer who I hope the future brings only more and more work from.'