As well as an award-winning magazine, the National Library of Scotland publishes an annual review of achievements and activities, and an annual report and accounts. You can read these publications online.
Here you will also find details of books we have published in recent years.
In this section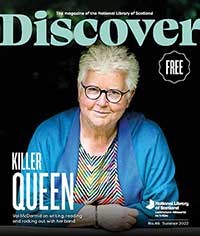 Along with these publications, we produce leaflets about our collections and services. You can pick up copies if you visit us in Edinburgh and Glasgow.
To find out more about our publications, please contact the Communications Officer:
Tel: 0131 623 3808
Email: marketing@nls.uk
Additional