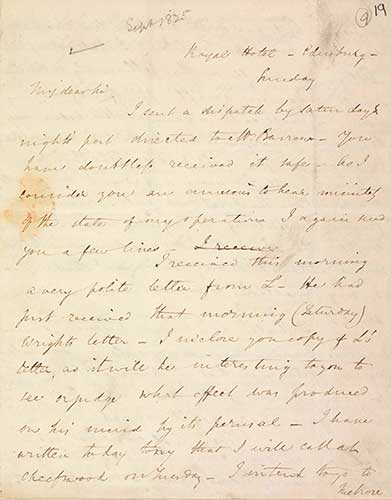 Letter from Benjamin Disraeli to John  Murray, 18 September 1825 [Library reference: MS.42625].
Benjamin Disraeli hoped to enlist the help of Sir Walter Scott and his son-in-law, the writer and literary editor John Gibson Lockhart, for his proposed Tory newspaper, 'The Representative'.
However, due to the sensitive and political nature of his proposals, Disraeli thought it wise to use codenames in his letter to John Murray to protect people's identities.