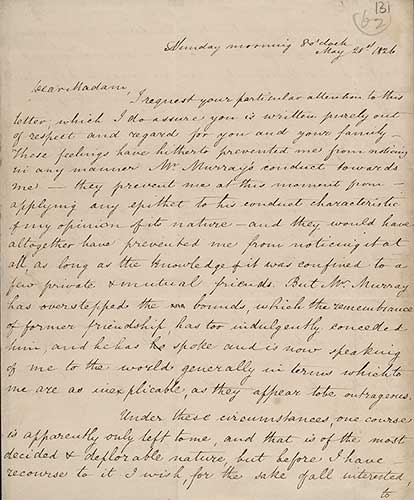 Letter from Benjamin Disraeli to Mrs Murray, 21 May 1826 [Library reference: MS.42625].
With the failure of their newspaper venture 'The Representative', the relationship between Benjamin Disraeli and John Murray deteriorated.
They had been family friends for years and Disraeli hoped that correspondence with Mrs Murray might be able to restore the relationshiop between the two families.