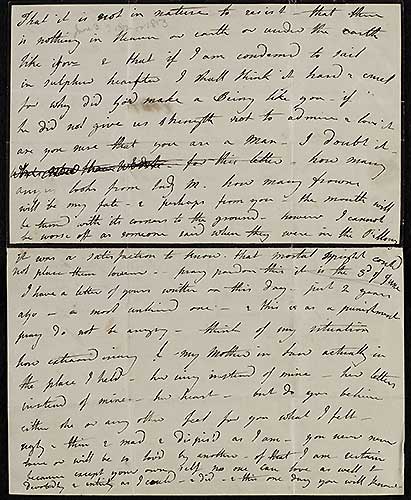 Letter from Lady Caroline Lamb to Lord Byron, 3 June 1814 [Library reference: MS.43465].
Even years after their affair had ended, the passion and obsession that Lady Caroline Lamb had for Lord Byron was still apparent in her writing.
On this page of her June 1814 letter to Byron, she writes:
'… you never never have or will be so loved by another — of that I am certain because except your own self no one can love as well & devotedly & entirely as I could and did'.