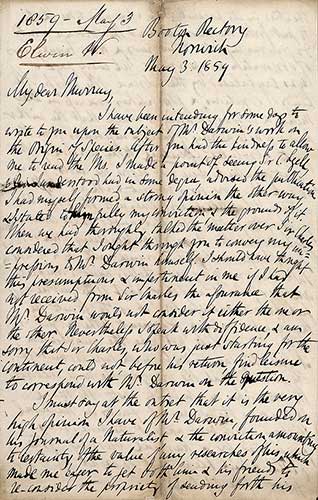 Letter from Whitwell Elwin to John Murray, 3 May 1859 [Library reference: MS.42197].
Before publishing Charles Darwin's 'On the Origin of Species', John Murray III sought the opinion of his trusted literary adviser, Whitwell Elwin.
Elwin advised against publishing the work, and suggested that Darwin write a book about pigeons instead.