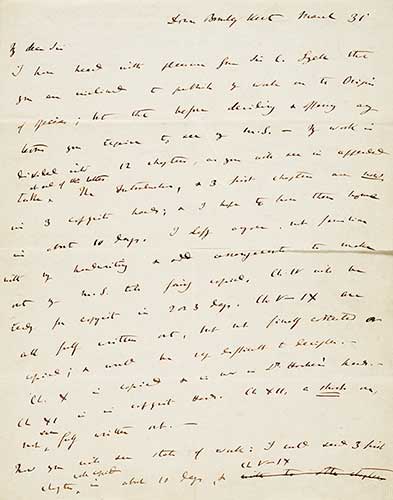 Letter from Charles Darwin to John Murray III, 31 March 1859 [Library reference: MS.42153].
Charles Darwin's friend, the geologist Sir Charles Lyell, had suggested that John Murray publish his work 'On the Origin of Species'.
When Darwin wrote to Murray in March 1859, he outlined the work and proposed chapter headings.