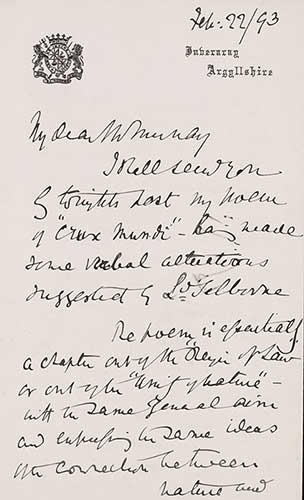 Letter to John Murray, 1893 [Library refernce: MS.40189].
From his ancestral home in Inverary, Argyllshire, he 8th Duke of Argyll wrote to John Murray, his publisher, on 22 February 1893.
Although Argyll was modest about his own poetic abilities, he nevertheless hoped his poem 'Burdens of Belief' would be, as he himself stated 'a substantial contribution to the great controversy of our time — the connection between science and religion'.