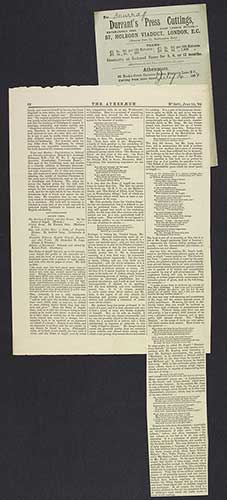 Cutting from 'The Athenaeum', July 1894 [Library reference: MS.40189].
On 14 July 1894, 'The Burdens of Belief and other poems' was critically reviewed in the literary magazine 'The Athenaeum'.
The magazine considered Argyll's standard of poetry to be mediocre, and that his use of poetry to pursue a scientific argument was unusual and ineffective.