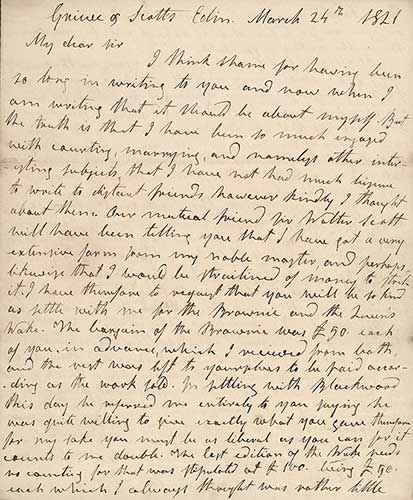 Letter from James Hogg to John Murray, 24 March 1821 [Library reference: MS.42305].
James Hogg's marriage in 1820 to the daughter of a prosperous Dumfriesshire farmer helped to improve his financial situation. He was able to take out a long lease out on Mount Benger farm near Selkirk in the Scottish Borders.
However, he still struggled to finance the stocking of the farm, and he returned to chasing his publishers, John Murray, for money.