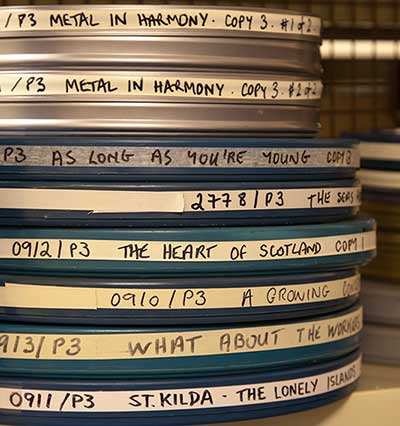 Cans containing copies of films in the collection.
Previously films were viewed from copy film prints, but now many of these titles have been digitised.
The stack of copies shown here includes 'St Kilda — The Lonely Islands' and 'The Heart of Scotland', for which the renowned John Grierson did the outline treatment.