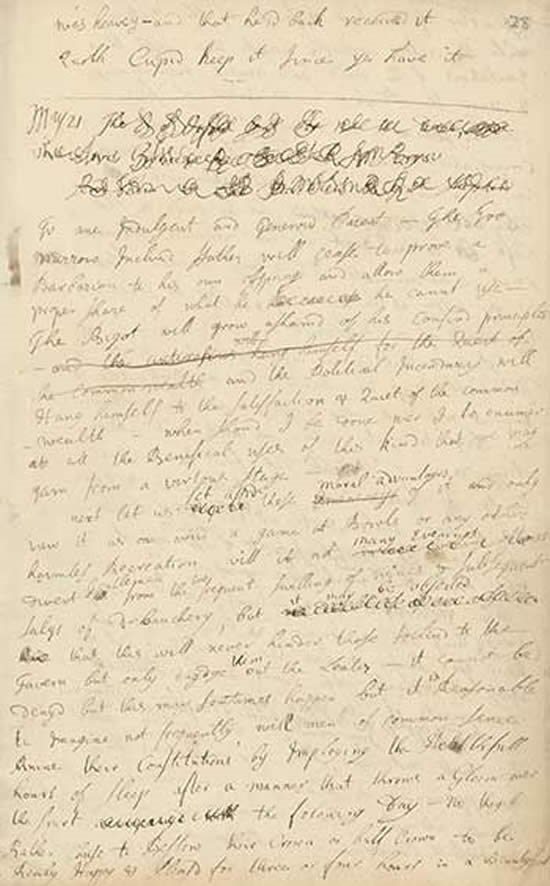 First page of a two-page-letter written by Ramsay in defence of the Edinburgh stage, around 1737 [Library reference: MS.2233 ff.28].
A notable playwright, Allan Ramsay was passionate about the theatre.
He opened his own theatre in Edinburgh's Carrubber's Close in 1736, despite opposition by the Presbyterian establishment.
Around 1737 he wrote an open letter arguing for a stage presence in Edinburgh.
His letter pointed out several benefits associated with the city having its own theatre.
Primarily, he highlighted the 'moral advantages' of the theatre, to provide tales of morality and an outlet for appropriate entertainment.
He also believed that it would bring economic value as it would attract those from the north of England who did not want a long journey to watch performances in London.
Despite Ramsay's efforts, he was forced to close his theatre in 1739.