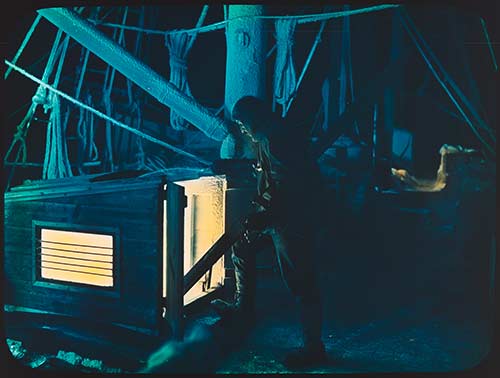 The night watchman returns after making an inspection of the ice.
Photograph by Frank Hurley, © RGS (with IBG).
'The night watchman' digital image was taken from Hurley's coloured lantern slides, prepared by the Paget Plate Company on Hurley's return to London. This was a new and pioneering process, used for the first time for synchronised lecture entertainments in London's Polytechnic Hall in January 1917.