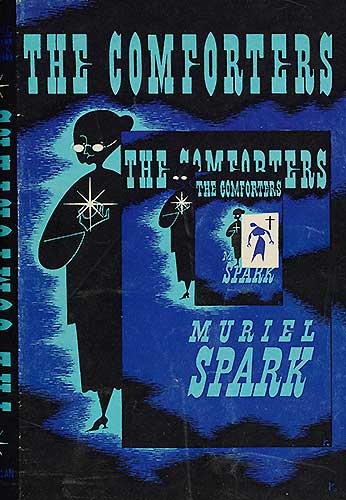 'The Comforters', first edition, 1957.
'The Comforters' is Muriel Spark's debut novel. Published in 1957, it fictionalised Spark's own breakdown, mixing elements of theology, psychology, and the supernatural together with realism.
Set mainly in a sleepy Sussex coastal village, the novel is also a satirical evocation of the London literary scene of bedsits, poets, and pubs.
A diamond-smuggling grandmother, a comic diabolist, and a typing ghost, all give some idea of Spark's breadth of vision.