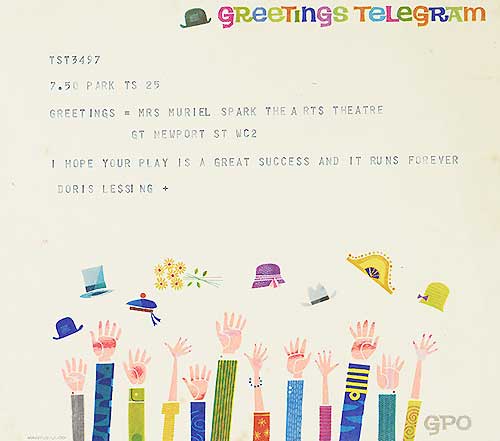 Telegram from Doris Lessing, 1962.
Nobel-Prize-winner Doris Lessing is one of the leading authors of the day who corresponded with Muriel Spark. Although in Africa they lived not far from each other, they only established contact after Spark returned to Britain in the early 1940s.
Lessing sent this GPO telegram to Spark at the New Arts Theatre Club in London's Great Newport Street on 1 October 1962, the opening night of 'Doctors of Philosophy'
'I hope your play is a great success and it runs forever,' Lessing wrote.