Authors, past and present, use pen names to escape gender bias or to meet readers' expectations of the genres they write in.
Writers might adopt or imply a different gender to appeal to a broader audience, or to avoid their work being judged negatively. Although the use of a pseudonym is often a commercial decision, writers can use pen names to explore aspects of their gender identity.
In traditional publishing, authors are expected to produce one book a year. Those who want to publish more frequently may need to put books out under several different names. Pen names can also distinguish books aimed at different age groups or signal a move into genre fiction.
Currer, Ellis and Acton Bell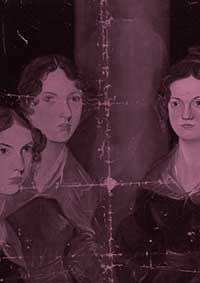 Writing in the Victorian period, sisters Charlotte, Emily, and Anne Brontë presented themselves with the ambiguous names of Currer, Ellis, and Acton Bell.
The sisters were aware that critics often dismissed women's writing as trivial or attacked them for writing about 'un-feminine' topics. In the past, women were not seen as capable of producing 'serious' pieces of writing.
Women throughout history have often chosen to publish anonymously or under a pseudonym to avoid their work being judged negatively.
While this is no longer the case today, reader expectations of 'masculine' and 'feminine' genres still inform how we think about authors. For example, we generally expect romances to be written by women and thrillers by men. Authors often respond to these assumptions by using pen names.
Charlotte and Anne confided their secret identities to a few people including George Smith who published 'Jane Eyre'.
Image: The Brontë Sisters (Anne Brontë; Emily Brontë; Charlotte Brontë) by Patrick Branwell Brontë. Oil on canvas, circa 1834. Cropped and colourised detail of NPG 1725. © National Portrait Gallery, London.
T L Huchu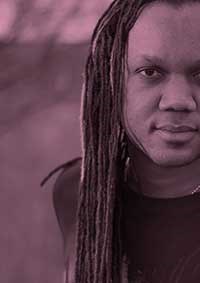 Tendai Huchu (1982-) is an acclaimed author of literary fiction, notably 'The Hairdresser of Harare' (2010).
In 2021, he made his debut as a fantasy author under the pen name T L Huchu with 'The Library of the Dead'.
The name T L Huchu is a veiled tribute to H P Lovecraft's 'Cthulhu Mythos', the fictional fantasy universe in which many of Lovecraft's stories are set.
By adopting this pen name, Huchu joined a long tradition of fantasy authors who use initials, such as J R R Tolkien, C S Lewis and J K Rowling.
Image: Tendai Huchu (T L Huchu) by Bob McDevitt, 2014. © Bob McDevitt Photography.
Fiona Macleod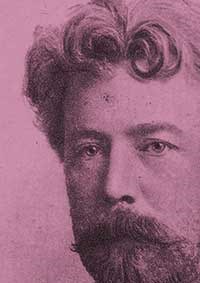 William Sharp (1855-1905) felt that his literary alter ego Fiona Macleod was an expression of what he saw as his 'feminine' qualities.
Interested in mysticism, Sharp thought he might have lived previous lives. He was writing against a backdrop of fin de siècle (a French term meaning 'end of century') literary and artistic movements which challenged accepted ideas of gender and sexuality.
Sharp published novels, including 'The Mountain Lovers' (1895) and 'Green Fire' (1896), short stories and poems under the name Fiona Macleod. He went to great lengths to maintain the fiction that he was not Macleod, and that she was a real and separate person. His motives in inventing Macleod are intriguing and complex.
Image: William Sharp (Fiona Macleod). From 'Pharais and the Mountain Lovers', by Fiona Macleod, 1910.