Being a figure in the public eye can be difficult for some writers: success and fame come with invasion of privacy and can complicate relationships with family, friends, and colleagues. For authors working in public positions or professions, a pen name can indicate a separation of their roles.
Through a pen name, a writer can create an authorial persona to engage with the media and public. Pseudonyms can also enable established writers to try out new work or to publish in different genres without affecting their existing reputation.
George Eliot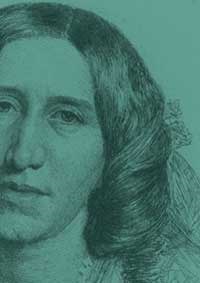 Mary Ann Evans (1819-1880) first signed herself George Eliot in a letter to her publisher John Blackwood of 4 February 1857.
The pen name, used throughout her lifetime, first appeared in print on the title page of her first collection of short stories from 'Blackwood's Magazine', published the following year.
Evans valued the anonymity that using a pseudonym gave her, including protecting her from public scrutiny of her private life. Her relationship with the writer George Henry Lewes, who was separated from his wife, but still married, had the potential to undermine her commercial and critical success. She wanted her works to be recognised while keeping her identity secret.
Image: Mary Ann Evans (George Eliot), 1864. From 'George Eliot's life as related in her letters and journals' by J.W. Cross, circa 1887.
Saki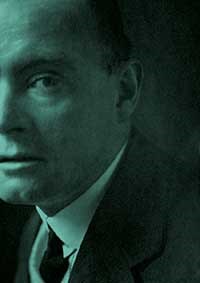 The name Saki comes from the cupbearer in the Rubáiyát of Omar Khayyám. Hector Hugh Munro (1870-1916) was a journalist and short story writer.
Using the pen name Saki for his fiction allowed him to satirise contemporary society. It gave him license to express a darkly comic side which contrasted with society's expectations of him as the son of a British colonial official.
As a gay man in the Edwardian era, he would have been acutely aware of the need to separate his public and private lives.
Image: Hector Hugh Munro (Saki), by E O Hoppe, 1913. Source: Alamy Stock Photo.
Josephine Tey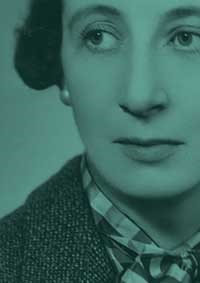 Scottish author Elizabeth MacKintosh (1896-1952), born in Inverness, is known today for the classic crime novels she wrote as Josephine Tey. Some of her works under this name include 'The Daughter of Time' (1951) and 'The Franchise Affair' (1948).
To celebrated 20th century stage actors John Gielgud and Edith Evans – and the wider London theatre world – she was known as playwright Gordon Daviot.
An intensely private person, MacKintosh was rarely photographed and never gave an interview.
Image: Elizabeth MacKintosh (Josephine Tey), 1934. Photo credit: Sasha / Hulton Archive / Getty Images.