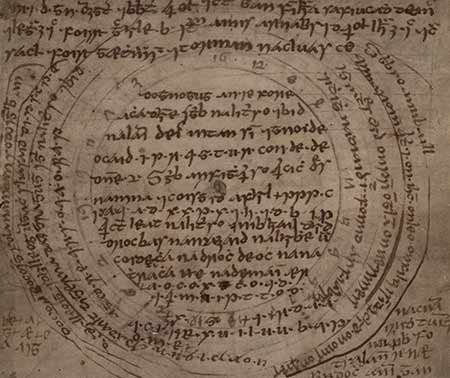 A 16th-century wheel charm for protection from harm.
Assembled by the Beatons of Mull, this 16th-century Gaelic manuscript is part of a medical compendium. The Beatons were a family of hereditary Gaelic physicians to the Scottish kings.
On this page of the manuscript is a wheel charm, to be used as a protection against violent death, poison and demons of the air, which were thought to spread the plague.
This item was on show in 'Plague!', our exhibition on Scotland's history of disease, which ran at the National Library from 11 December 2015 to 29 May 2016.