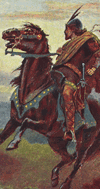 Exhibition highlighting Shakespearean treasures and exploring what Shakespeare has meant in Scotland across the centuries. Ran from 9 December 2011 to 29 April 2012.
'Beyond Macbeth: Shakespeare in Scottish collections' tells the stories behind Edinburgh's two world-class Shakespeare collections.
The exhibition explores the lives of a small group who helped bring together these collections of William Shakespeare's plays and other works about the playwright.
Their lives and activities also reveal something of the changing response to Shakespeare in Scotland over the centuries.
Iconic material on show
Built up over 400 years, the collections at the National Library of Scotland and the University of Edinburgh Library contain iconic Shakespearean material.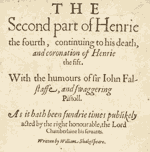 Quarto of 'Henry IV,
part 2'.
On display from these collections you will see items such as:
Some of the earliest published versions of the plays — in a format called 'quarto' — including:

'Romeo and Juliet' (1599)
'Love's labour's lost' (1598)
An exceptionally rare copy of the second quarto of 'Titus Andronicus' (1600)
The mysterious collection of 'Pavier quartos' printed in 1619.

The first Jacobean edition of 'Richard II' (1608), complete with the abdication scene, which could not be published during the reign of Elizabeth I
A copy of the First Folio — the first collected edition of Shakespeare plays, published in 1623, seven years after the writer's death.
The people behind the collections
The exhibition focuses on three figures and one family whose enthusiasm for England's Bard led them to collect his plays and to share their discoveries about them.
Be creative while you visit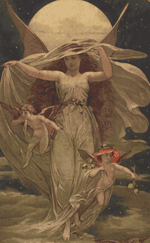 Design a costume
for Titania.
During a visit to the exhibition you can:
Write your own sonnet, with a little help from Shakespeare
Use word magnets to create a Shakespeare-inspired poem, dialogue or insult
Design a costume for a Shakespeare character
Send an email postcard with a Shakespeare quote.
Shakespeare 'vox pop'
You can also watch two short films shot on the streets of Edinburgh in the summer.
Find out what members of the public think of Shakespeare and what for each of them is the most memorable line from his plays.
Read books inspired by Shakespeare
We have a small selection of modern books inspired by Shakespeare for you to enjoy in the reading corner. Titles include:
'Something rotten', by Jasper Fforde
'A thousand acres', by Jane Smiley
'Will', by Christopher Rush
'The Klingon Hamlet' (Pocket Book Star Trek series)
'Indigo', by Marina Warner.
Related events at the Library
Our winter programme features several events that are Shakespeare related. See the events page for details and to book online.

'Beyond Macbeth: Shakespeare in Scottish collections'
9 December 2011 to 29 April 2012
A National Library of Scotland exhibition in association with the University of Edinburgh.
Supported by the Arts and Humanities Research Council.