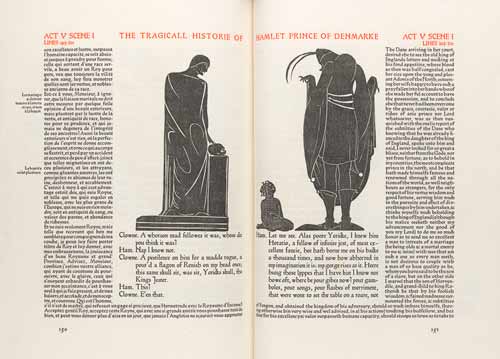 'The Cranach "Hamlet".'

The 'Cranach "Hamlet"', edited by John Dover Wilson and illustrated by Edward Gordon Craig, is one of the finest book productions of the 20th century.
It was originally published by the Weimar Press in 1928. This English edition, in the University of Edinburgh Library, dates from 1930.
See this book in the exhibition 'Beyond Macbeth: Shakespeare in Scottish collections' at the National Library of Scotland, which runs from 9 December to 29 April.