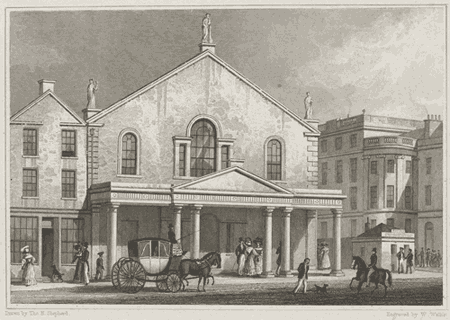 The Theatre Royal, Edinburgh. Drawn by Thomas Hosme Shepherd, 1829.
© Capital Collections
When the Theatre Royal was built in in Edinburgh in 1768, William Shakespeare's statue looked down on the New Town. Shakespeare's plays were a constant feature of the Theatre Royal repertoire. The theatre's leading actor, West Digges, was said to rival David Garrick, king of the London stage, for his performances in 'Macbeth' and other plays.
Read playbills from Edinburgh's Theatre Royal.