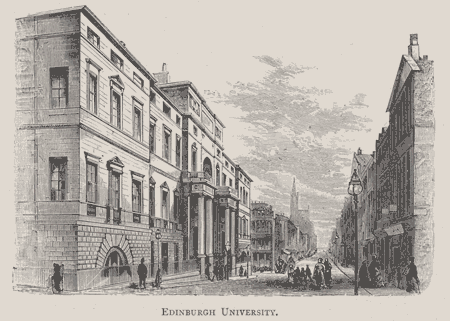 The University of Edinburgh Library in the 19th century.
Shakespearan scholar James Halliwell-Phillipps produced facsimiles of early editions of William Shakespeare's plays from copies held in the University of Edinburgh Library. In gratitude, and to establish a Shakespeare library in Scotland, he donated a large collection of his books and manuscripts to the university library in 1872.
Halliwell-Phillipps is one of the figures featured in the exhibition 'Beyond Macbeth: Shakespeare in Scottish collections' at the National Library of Scotland, which runs from 9 December to 29 April.