This is a guide for postgraduate students about the National Library of Scotland's collections and services. 
About us
The National Library is Scotland's largest reference library with a world-class collection of more than 34 million items ranging from manuscripts and archives to the latest digital publications.
As a UK legal deposit library, we provide access to a huge range of academic publications as well as research material that you can't find anywhere else.
You can consult the collections at our buildings in Edinburgh and Glasgow. Much of our digital material is accessible offsite.
Joining the Library
Anyone can join the National Library of Scotland, and there is no cost to exploring the collections. Joining takes only a few moments, giving you access to a range of digital resources and services.
Please note that due to licencing agreements, most eResources can only be remotely accessed by Library card holders with a valid Scottish address. All Library card holders can access the library collections and eResources from our reading rooms.
You need a Library card to gain access to our reading rooms in Edinburgh and the physical collections. To get a Library card, you must visit us in person and provide evidence of identity.
The collections
The Library's printed materials span centuries, continents and a wide range of topics, covering everything from 18th-century poetry to veterinary reports from India and the latest scientific journals. These collections can be consulted in the Reading Rooms in Edinburgh.
We have the world's largest collection of publications from and relating to Scotland, including official government reports, diaries of Scots abroad and first editions of Scottish literature.
Rare books
The rare books collections feature books, photographs, posters, newspapers, postcards, and prints, dating from the 15th to 19th centuries. These items include most books printed in Scotland before 1701, more than 600 British and foreign incunabula (books printed before 1501), and more than 200 special and named printed collections. These collections can range from the private libraries of collectors and Scottish institutions to specialist collections on topics such as accountancy and witchcraft.
International
Our international collections particularly relate to North America, the British Commonwealth, and Europe. We have historic and contemporary materials ranging from early European printers to academic publishers such as Harvard, Princeton, and Yale University Presses.
Manuscripts
The Library's archive and manuscript collections are among the largest archive collections in the country. Among these important collections are internationally significant literary manuscripts from the early modern period to contemporary Scottish writers, papers of politicians and of political parties, Gaelic manuscripts, publishers' archives, material relating to the Scottish Enlightenment, estate papers, missionary archives, and exploration and mountaineering collections.
Music
The music collections include mainly printed published scores from the 16th century to the present day, alongside music manuscripts and musicians' papers. There are several outstanding special and named collections of music. We also hold sound recordings dating from the late 19th century to the present day.
Maps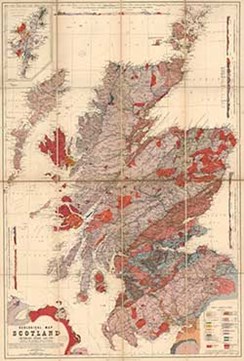 We also have one of the largest map collections in the world, with around two million items. The collections span some 700 years, ranging from medieval manuscript maps to contemporary publications.
The maps website is the gateway to our extensive online map collections which are freely accessible online. The collections include maps of Scotland, world maps, county maps, town plans and views, Ordnance Survey maps, land utilisation maps, coastal charts, air photo mosaics, military maps, atlases, and more.
The maps website offers different ways to engage with the maps. You can, for example, search them by place, view them overlaid on a modern map, browse them by mapmaker, or view them side-by-side.
Moving image and sound
In Glasgow, the moving image and sound collections provide unique evidence of the country's material past, architectural heritage, social history and culture.
The Moving Image Archive is Scotland's national collection of film and video. You can watch thousands of clips and full-length films online in the Moving Image Archive catalogue, and many more films are available at the National Library at Kelvin Hall in Glasgow.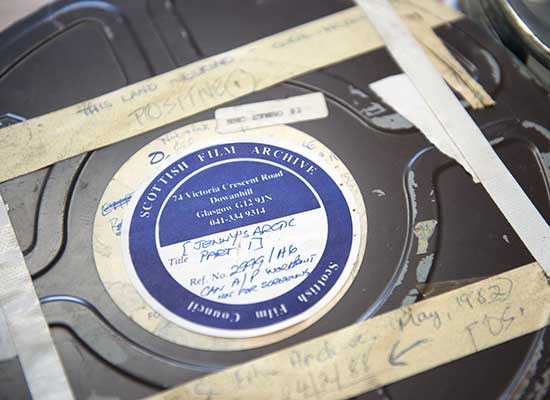 The collection comprises documentaries, educational and public information films, home movies and amateur films, cinema newsreels, Scottish regional television broadcasts, and more. These represent footage on Scottish social, cultural, and industrial history, as well as the achievements of Scottish film-makers.
Digital 
In the Digital Gallery you will find access to thousands of items from our digitised collections, with the number growing every year.
The gallery has a wealth of digitised materials from books and pamphlets to broadsides, manuscripts, photographs, posters, printed music, maps, and official publications.
Covering almost 10 centuries, the digitised materials include categories such as art and design; literature and writers; medieval manuscripts; music and song; photography; poetry; printing and publishing; religion and religious texts; science and natural history; Scottish history and people; Scottish places; social history; sport; theatre; travel and emigration; war.
You can access digital publications received through UK legal deposit at our Edinburgh and Glasgow buildings, but not remotely.
eResources
We also provide access to a wide range of eResources. Most of these can be accessed online by residents of Scotland, and full access is available at our Edinburgh and Glasgow buildings.
The eResources consist of hundreds of thousands of digitised books, periodicals and manuscripts; millions of records and abstracts via online services and databases; thousands of full-text newspapers, journals and reports; and hundreds of full-text reference works. They cover many academic disciplines — across sciences, humanities, social sciences, business and law — and some are fully searchable by keyword.
Business
Our collection of company and market data is one of the largest in the UK. You can get direct access to market research reports, company and news data and guides to starting and running a business.
Web archiving
As part of our collaboration with all UK Legal Deposit Libraries to create the UK Web Archive, we preserve websites.
We have created topical collections on Brexit — Impact on Scotland and Scottish Independence Referendum. Thematic collections include Scottish Churches, Scottish Government and Sports.
Digital Scholarship service
The Library's Digital Scholarship Service is responsible for the Data Foundry, where you can find Library collections in machine-readable form. It includes digitised material (text and images), metadata, map and spatial data and organisational data. The Data Foundry also features example projects using the data.
Catalogues and finding aids
You can find most of our collections by using Library Search. Supplementary catalogues for manuscripts and the Moving Image Archive, plus specialist subject catalogues can be found on the catalogues page.
Some of our catalogues are still in printed form and can be found on the open shelves in the Reading Rooms. Our staff are happy to help you use these onsite.
Reusing the collections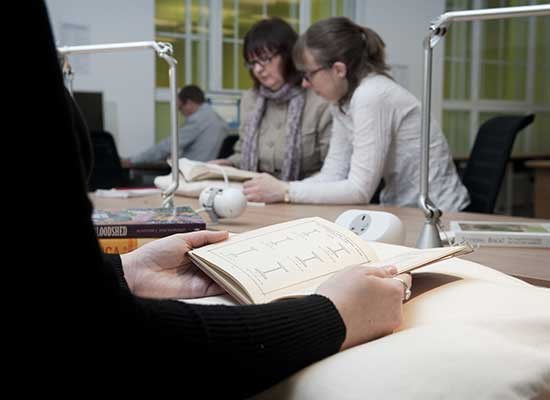 Images from our collections can improve an essay or presentation. We offer a range of copying services, from photographic quality prints to high-resolution digital images. You can capture some material using a phone, tablet or small digital camera at our reading and access spaces.
Most of our digitised collections are openly available for reuse, and we are working to make our collections more freely and easily re-useable. Our staff are happy to explain how you can best reuse our collections to support your research. 
Read more on our copyright and using personal data pages about reuse of materials.
Enquiry service
We offer a range of enquiry services to help your research needs. Library staff can answer all manner of enquiries such as:
Information about our collections, online resources and catalogues, and how to use them
Guidance on how to find information or suggestions for other sources of information that might be useful
Preliminary research into a given subject, and recommendations for further use of Library collections
Recommendations for other archives, libraries, and collections in Scotland and abroad
We also run a series of workshops and tours online and in Edinburgh and Glasgow which can help you get started with using the Library or to find out about specific areas of the collections.
If you would like to know more about our collections, services or joining the Library, you can ask a Librarian online.
Additional