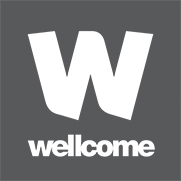 Funded by Wellcome.
The Archive of Tomorrow is a new project, funded by the Wellcome Trust, to explore and preserve online information and misinformation about health and the Covid-19 pandemic.
Started in December 2021, the project runs for 14 months and will preserve 10,000 websites relating to health, both official and unofficial. They will form a 'Health information and misinformation' collection within the UK Web Archive, giving researchers and members of the public access to a wide representation of diverse online sources.
About the UK Web Archive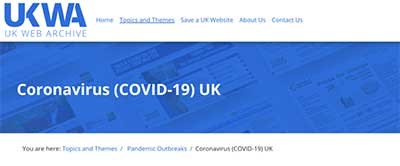 The UK Web Archive is a partnership of UK legal deposit libraries. Legal deposit libraries are entitled by law to collect anything published in the UK. The UK Web Archive collects and preserves UK-related web content, including large-scale automated capture, curated collections, and webpages nominated by a range of partners and stakeholders.
This project aims to increase awareness and usage of archived websites and to realise the value of these collections for research and public benefit more fully.
The crisis of misinformation
The Covid-19 pandemic has contributed to a global crisis of information vs misinformation which has played out mostly online.
Government and medical websites have changed on a daily basis as new information emerges, and there has been a massive proliferation of comment on social media and other online platforms about the virus and other health issues.
Clinical advice, data and scientific evidence have been contested, revised, used and misused with dramatic and sometimes tragic consequences, and yet the digital record of this is fragile and difficult to access.
Project objectives 
One of the project's objectives is to ethically capture and describe misinformation and fake news for posterity. Other aspects will include exploring best practice in preserving and describing information published on the web, building up a research network across a range of disciplines, and supporting different research approaches including digital scholarship.
We will use the new collection to experiment with options for metadata, computational analysis, ethics and rights issues, and expect to make recommendations to make web archives more representative, inclusive and open for health research.
Collecting stories
Libraries and archives have always striven to collect the stories of our times, and this is more important than ever when information is literally a matter of life and death. As we save websites and other online information in this project, we will ensure a wide representation of diverse and otherwise un-collected sources.
The project aims to help make sense of events of the past 18 months and to improve people's ability to navigate factual information and misinformation in the future.
Project partners
Alongside the National Library of Scotland, project partners include Cambridge University Library, Edinburgh University Library and Bodleian Libraries, Oxford, with key roles based at all institutions that will form a network of expertise and investigation.
The British Library will play a key supporting role in the project. The wider project network already includes researchers from different disciplines and organisations including the Internet Archive, Digital Preservation Coalition, National Archives, National Records of Scotland and the Alan Turing Institute.
Further information
As the project develops there will be an active collecting programme with associated events and workshops.
We welcome expressions of interest. For further information at this stage, please contact the project owner, Joseph Marshall (Associate Director of Collections Management).