Maps, atlases, cartographic reference material and other map-related items are currently acquired in four ways:
By legal deposit — material published in the UK
By purchase — antiquarian maps (printed and manuscript) and modern foreign published material
By donation — if you wish to donate an item, see our guide for donors
By deposit — items of national interest deposited for safekeeping; they remain the property of the owner.
We aim to collect —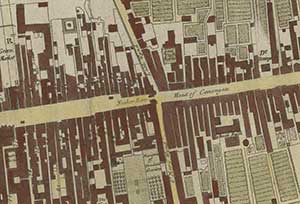 Maps and related material connected with Scotland:
Maps of Scotland produced by Scottish and foreign mapmakers.
Maps and atlases of all parts of the world produced by Scottish map producers of the past and present.
Maps and atlases relating to all parts of the world with a Scottish association.
Worldwide mapping and related material: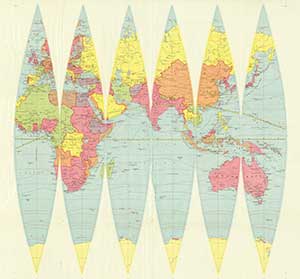 New maps, atlases and reference works published in the United Kingdom, through the legal deposit privilege. These relate to all parts of the world.
An extensive reference collection of foreign-published topographic and thematic maps, atlases, and reference works relating to cartography.

Depending on availability and funding, we collect maps at the following scales:

Europe: 1:50,000 or nearest available scale
Other parts of the world: 1:200,000-1:250,000
Larger scales are available for some countries and islands.

Maps and charts may not be available for some parts of the world, for political or military reasons in particular.
Forms of cartography: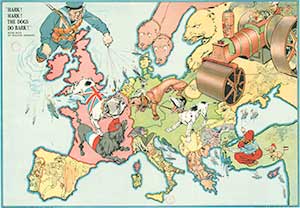 'Hark! Hark! The dogs do bark!'
war cartoon map, 1914.
A representative collection of all major forms of cartography, including examples of map ephemera, and of types of cartographic production and expression.