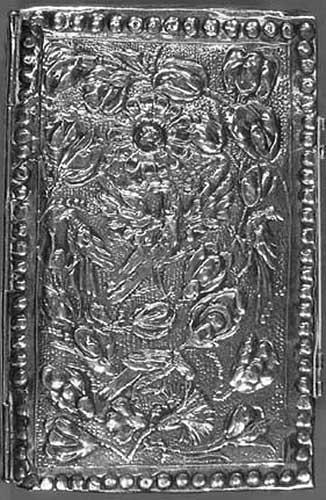 A Psalter bound in silver [Library shelfmark: Bdg.s.888].
This is a beautiful and important book. It is an edition of the metrical Psalms printed in Edinburgh in 1640, which seems to be unrecorded.
Most strikingly, it is contained in a silver binding, decorated with a design of birds and flowers. The leaf edges are gilt and decorated with a stamped design of dots and crosses.
It seems that the binding is probably contemporary, as silver bindings decorated with birds and flowers were being produced by British craftsmen during the 17th century.
However, it is not yet clear whether the work is Scottish, Dutch or German.