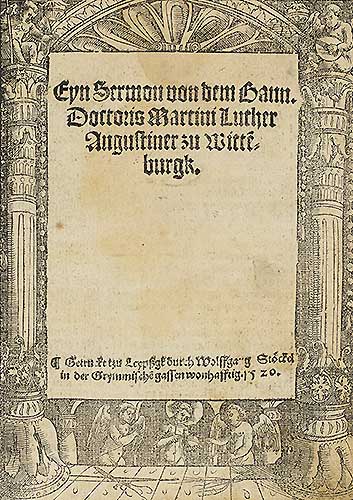 'Eyn Semon von dem Bann', by Martin Luther (Leipzig, 1520) [Library shelfmark: Crawford.R.166].
Martin Luther explains the meaning of excommunication for a Christian in this tract.
Although the title uses the word 'sermon', this text is not a homily, but an academic treatise.
This document features in the display 'The Reformation: What was it all about?' at the National Library from 19 October to 10 December 2017.