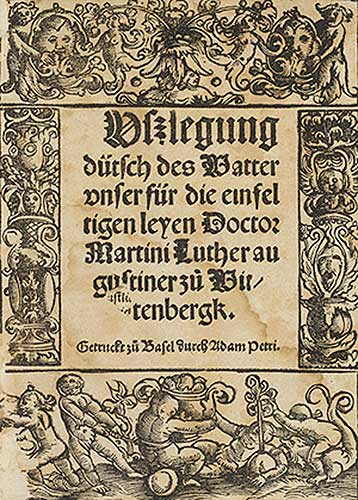 'Vsslegung dütsch des Vatter vnser für … leyen', German translation by Martin Luther(Basel, 1519) [Library shelfmark: Crawford.R.67].
His translation of the Lord's Prayer is an early example of Martin Luther's drive to make Scripture available for lay people in German.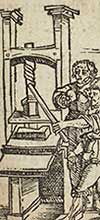 The printing press guaranteed the speedy national and international distribution of the ideas of the Reformation.
Luther was one of the first to spot the potential of what was the social media of his time.
Even the illiterate were engaged through the inclusion of woodcuts in pamphlets. Luther's use of German in many of his tracts forced his opponents to use the vernacular too.
Along with these pamphlets, the Bible translation resulted in Luther's German being used all over the country.
A copy of Luther's translation of the Lord's Prayer features in the display 'The Reformation: What was it all about?' at the National Library from 19 October to 10 December 2017.